AI Technology
All solution names in MONITORAPP include 'AI'. Application Insight (AI) is meant to provide insight into applications.
Creating Application Insight is possible because there are six core technologies in MONITORAPP.
APPLICATION INSIGHT technology is a key underlying technology common to products in MONITORAPP that protects the seventh tier of applications. MONITORAPP product users can protect/manage app layers by using APPLICATION INSIGHT technology through AIOS Platform and an integrated management interface. APPLICATION INSIGHT technology implements six key skills.

AIOS Platform
Dedicated OS platform equally applied to all MONITORAPP product
Proxy Technology
Maximizes performance, flexibility, and security for high-capacity traffic as a core technology of its own.
Adaptive Profiling Technology
Defends against unknown attacks based on profiles generated by normal traffic
Threat Intelligence
responds instantly evolving threats by Collects, analyzes, and shares global threats
Correlation Technology
provides differentiated security information by Analyzing relationships between different applications
SECaaS Platform
security service supports multi-tenancy based on a global datacenter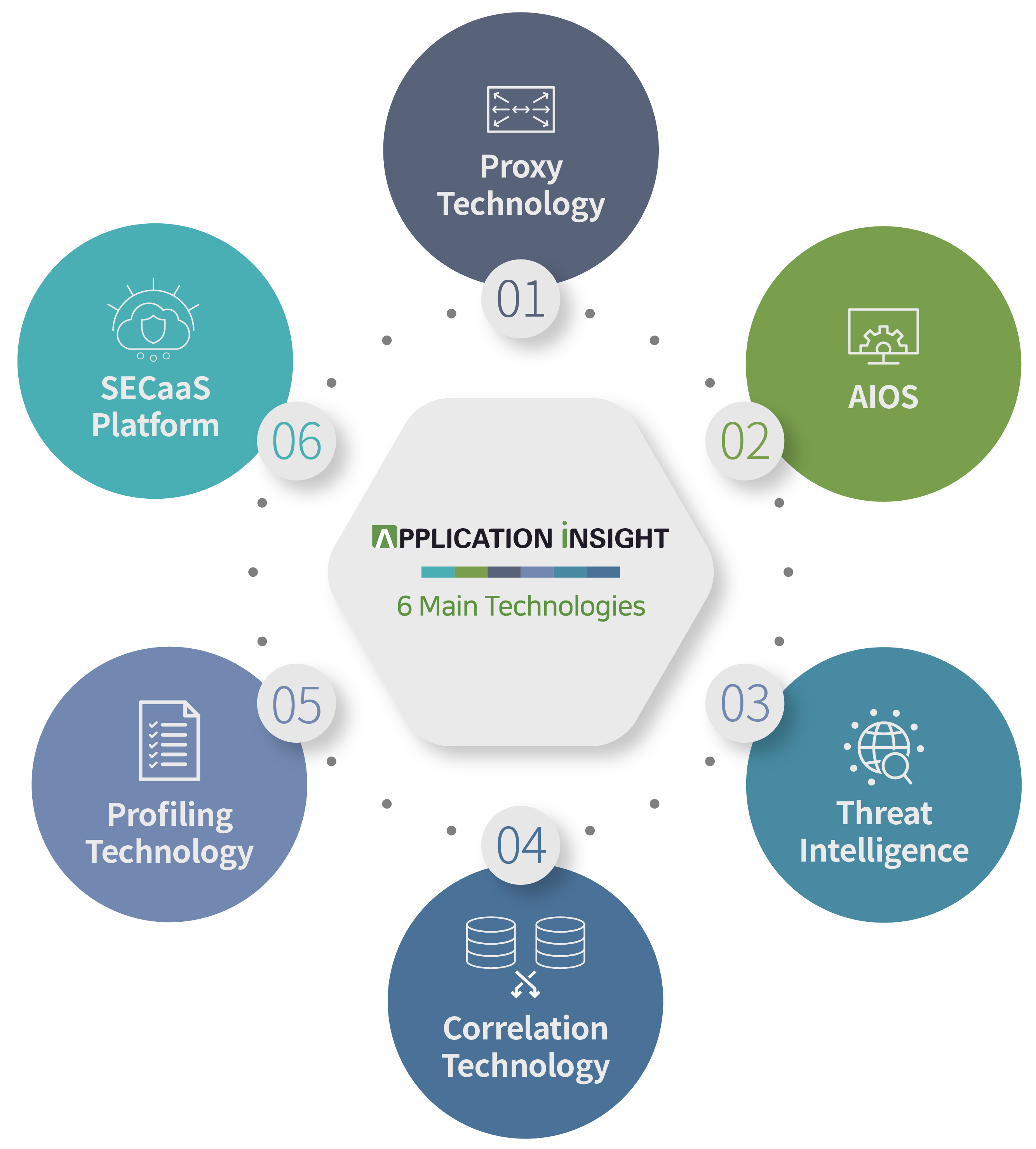 6 Technology by APPLICATION INSIGHT