ECO PARTNERSHIP
MONITORAPP pursues healthy win-win partnerships. We will ensure more benefits and development for our partners. Eventually, more customers will be able to access better products and services quickly.
MONITORAPP provides a solution that can meet the customer's satisfaction. Through a strong cooperation relationship with representative companies in various fields.
MONITORAPP's Partner Network consists of Channel Partner which selected through MONITORAPP's strict evaluation for technical support capability, MSS Partner which is composed of domestic representative security monitoring and control service companies and Technology Partner to cope with customer needs efficiently through technical interconnection.
MONITORAAP's Partner Network will try the best to approach and solve all the processes of installation, maintenance, monitoring, control, and fulfilling customer satisfaction.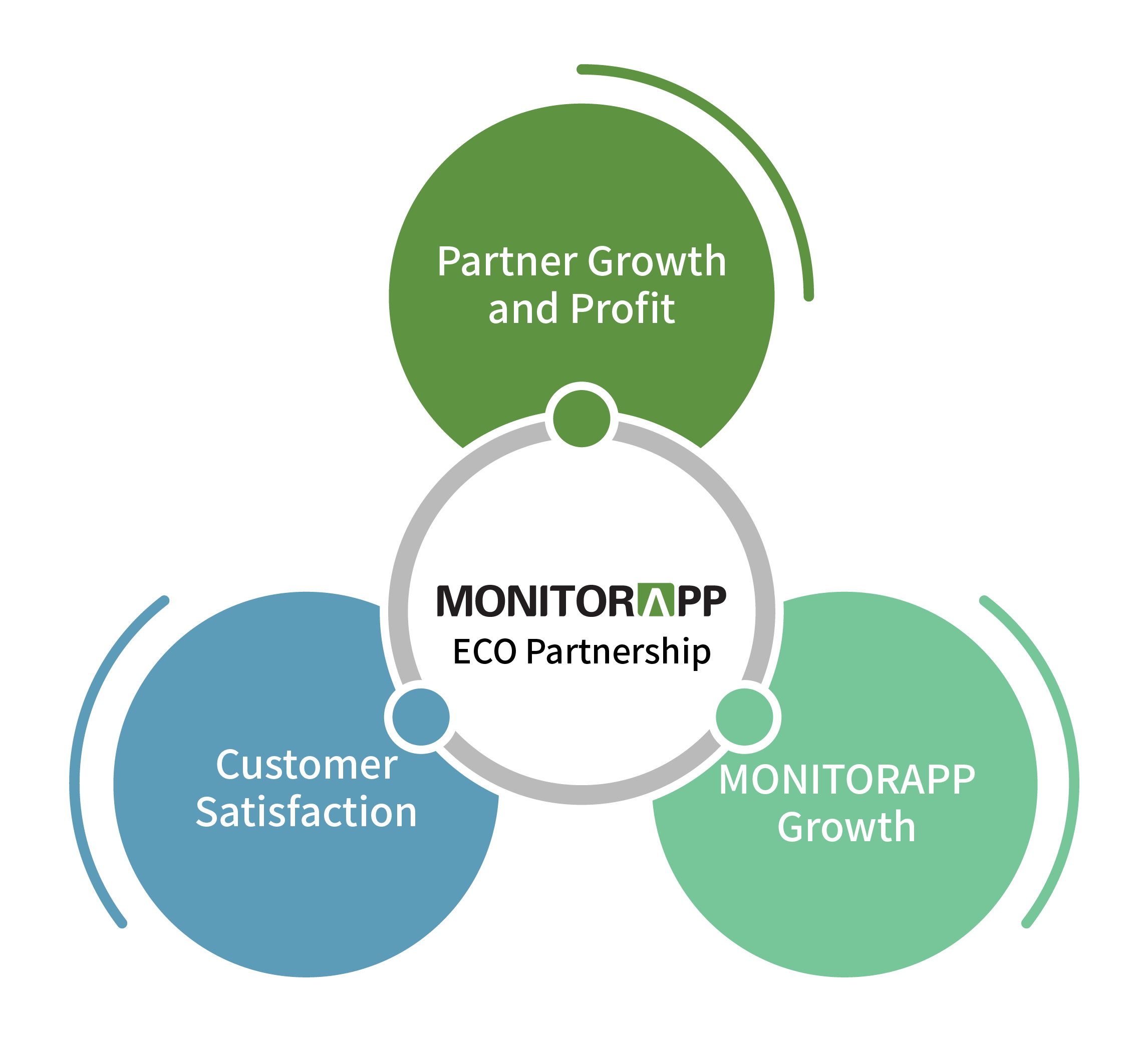 MONITORAPP Partner Categories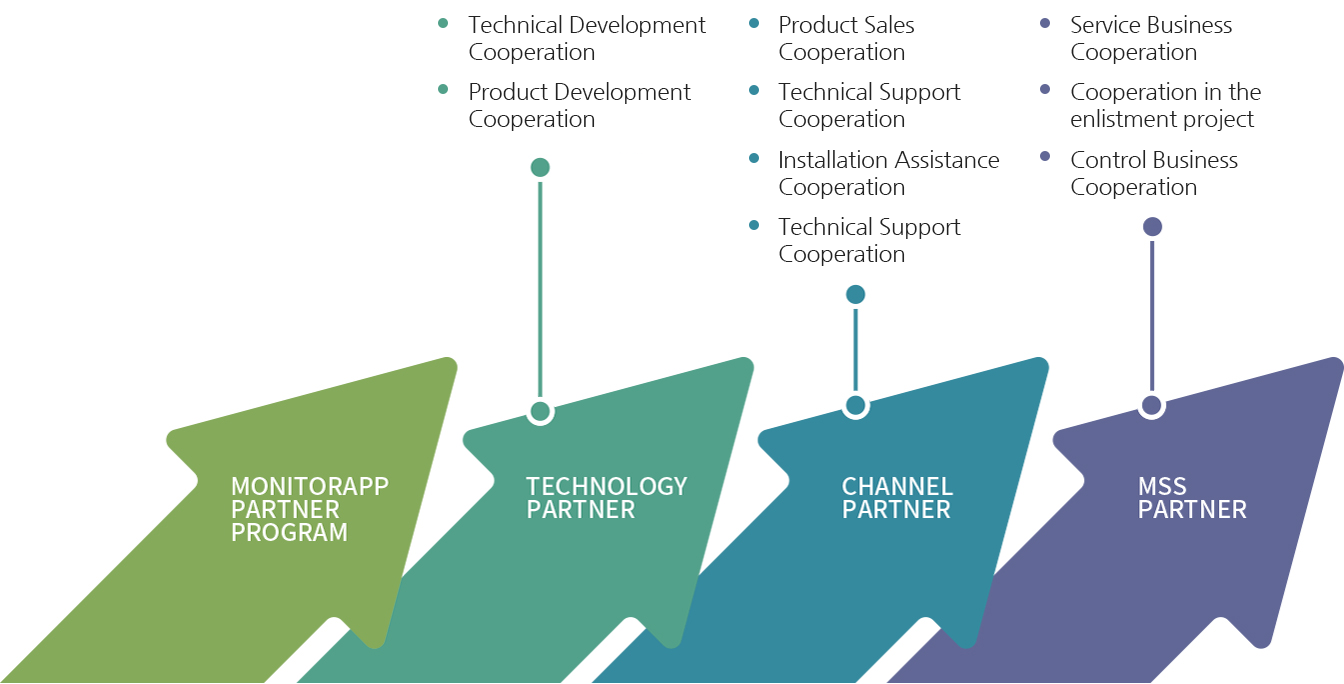 Let's Be a Partner
A cooperation with business partners is regarded as more important than any other time. By coupling their powers, two organizations can create more values than when they work independently. Our partnership program is based on the continuous building of a strategic relationship with our solution providers, resellers, and distributors so that our clients can make more profits from their technology investment.
Partner Benefits

Authorization for access to marketing, sales and technical resources of MONITORAPP

technical support

Certificate and educational program

promotional benefits