On AWS
The Age of Traditional IT Systems Moving to the Cloud
Deploying & Operating MONITORAPP Security solutions can also be more effective
when combined with 'AWS' cloud resources.
You can also use AIWAF in the private cloud with the right hypervisor. But with the public cloud, security services can be much easier and faster. AIWAF can be purchased and used in AWS Marketplace, an IaaS platform, and its functionality is the same as that of the 'AIWAF' appliance. AIWAF-VE is a security solution optimized for the resources AWS provides.
WHY on AWS?
Stability : Delivering global no.1 cloud services for more than 10 years
Offers a broad set of global cloud-based products including compute, storage, databases, analytics, networking, mobile, developer tools, management tools, IoT, security and enterprise applications.
The largest global Infrastructure: 69 Availability Zones within 22 geographic regions around the world
Rapidly scale to EC2 with cloud usage
Quickly respond with high availability DNS service 'Route 53'
Move fast and Securely on AWS , No.1 Global Cloud Service Provider.
AIWAF protects applications on AWS and moves workloads more easily, securely and efficiently than AWS. AIWAF leverages well-designed best practices in AWS, including automated scaling. When deployed in a cluster (standard reference architecture for redundancy and scalability), AIWAF can automatically scale up or down in real time as workload demand fluctuates. Join AWS for free. Customers who want to deploy AIWAF can easily purchase it from the AWS Marketplace product page and apply it out of the box.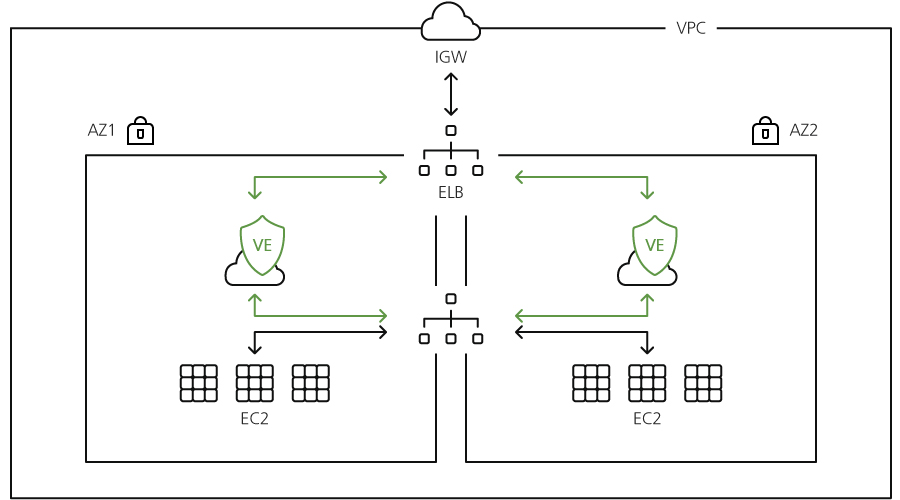 AIWAF Configuration on AWS