People
MONITORAPP has a bold spirit of challenge that can embrace failure.
The desire for technology that makes the world more beneficial never ceases to develop and learn and develop.
So it's a group of warm people who can communicate honestly and confidently.
Core Value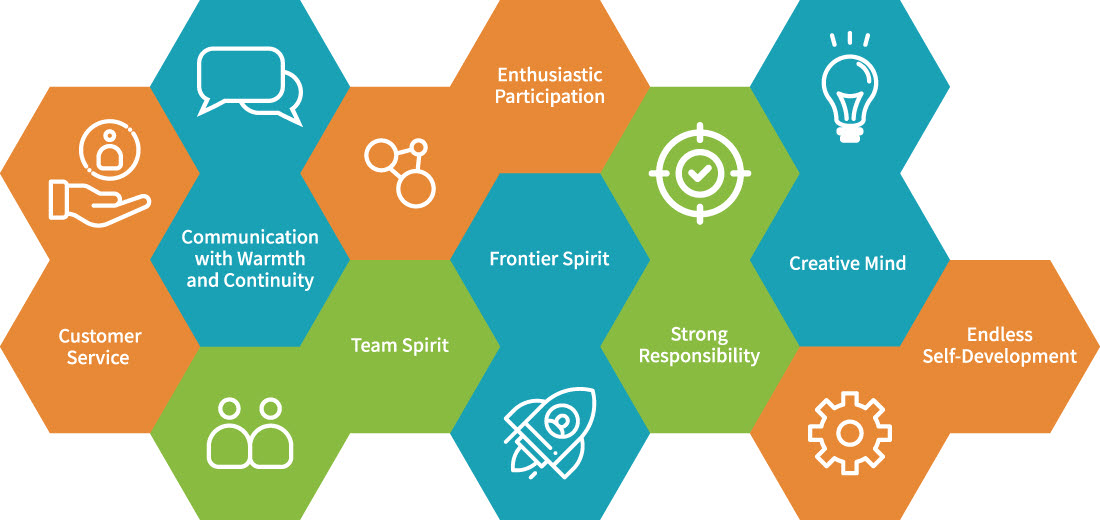 Rule the new sky Waiting for you to be the main character of the new world.
You are always welcome in MONITORAPP, which is headed to the world's leading application security solutions company.

Position: Full Stack Developer
Description: MONITORAPP is looking for a Full Stack Developer who is comfortable with both front and back end programming. The person will be responsible for developing and designing front end web architecture, ensuring the responsiveness of applications and working on web design features. In addition, this person will be developing back end website applications and creating/designing databases for functionality.
Responsibilities:
Create front-end and back-end code
Conduct testing to identify and fix bugs and related coding problems
Create data models, backend services and build API's and dashboards
Ability to design and develop clean, top-quality user interfaces using HTML5, CSS3 and Javascript
Adhere to established engineering and architectural patterns
Ability to break down complex product requirements, providing development estimates as needed.
Deliver high quality code that has been thoroughly tested
Qualifications:
Full-stack highly recommended/Proficiency in both of Back-End and Front-End strongly required.
5+ years of experience Web UI development using HTML5, CSS3 and Javascript
Object oriented languages like Java and Python
Front-end testing tools such as Selenium
PostgreSQL, MySQL or equivalent
CI/CD systems like Jenkins
Understanding of Web security
Team player with excellent interpersonal skills and the ability to work in a fast-paced environment
Position: Digital Marketing Manager
Description: The Manager, Digital Marketing is responsible for developing and implementing strategy for Social and Digital marketing, including sub areas (e.g. website, lead management, digital media, social media). He/She is also responsible for ensuring that each of the key markets has a development roadmap to achieve leadership across Social and Digital, and that the activities on the roadmap and plan are implemented on time and within budget.
Responsibilities:
Support Global Marketing Manager in developing digital marketing strategies, campaigns, and content ideas to optimize digital visibility of the company's website
Participation in the development of the company's positioning and strategy
Implementation of the strategic guidelines of the marketing management
Search engine marketing (SEO,SEA)
Social media marketing (SMO,SMA)
Online reputation management
Create content for social media channels, websites, newsletters, etc.
Analytics & Reporting(including Google Analytics)
Implementation and success monitoring of measures in the context of content marketing
Qualifications:
3+ years of professional experience in communications, public relations and/or journalism; ideal candidates have a mix of agency/journalism and in-house experience
Preferably with at least 3 years of digital marketing experience
Passion for writing and verbal communications
Understanding of technology businesses and the ability to effectively communicate complex subject matter regardless of the channel/tactic/media
Demonstrated experience building PR campaigns that meet company goals and have measurable results
College graduates of any course related to Communications, Marketing or Business
Position: DevOps Engineer
Description: The Devops Engineer will be responsible for developing and maintaining the many systems required to deliver product software, as well as manage our development and production environments. This is an intermediate to senior level position requiring strong IT and networking skills, extensive working knowledge of many Devops tools and processes, and experience working in a software development environment.
Responsibilities:
Evolve and support our CI/CD pipelines
Manage and support our development and production infrastructure (both self-hosted and cloud), and evolve the tools needed to facilitate this
Work with our development teams to architect scalable and robust enterprise hosting solutions
Provide logging, monitoring and alerting solutions for our development and production environments
Provide guidance and leadership for the evolution of our production operating procedures
Assist with problem resolution and software deployments as needed
Develop system documentation as required
Participate in architectural discussions and contribute to the ongoing innovation of SECaaS platforms
Qualifications:
Working knowledge of cloud platforms experience building a high availability infrastructure
Container management – Docker/Swarm and/or Kubernetes
Cloud storage and/or computing (eg. AWS EC2, S3, Google Cloud, Openstack)
CI/CD pipelines – Gitlab
Revision control systems – git
Virtualization – Vmware, KVM
Configuration and secret management – Puppet, Vault, Consul, etc.
Windows and Linux servers – Ubuntu
Monitoring, logging and alerting – WMI, Elastic search, Fluentbit, Kibana, Prometheus, Grafana
Web Servers and proxies – Apache, Nginx
Backup and restoration
Root cause analysis and troubleshooting
open-source software usage and licensing
* The above positions are always open to qualified Applicants. Please send us your resume.